Whether you're walking, running, hiking or simply going out with friends for the afternoon, what you wear on your feet makes a real difference in how you feel. Shoes are a big part of foot comfort, but having the right socks can be equally important.
Socks are made with many different kinds of fibers and features. Knowing how they compare, and which choices are best in various situations, is helpful in preventing foot problems.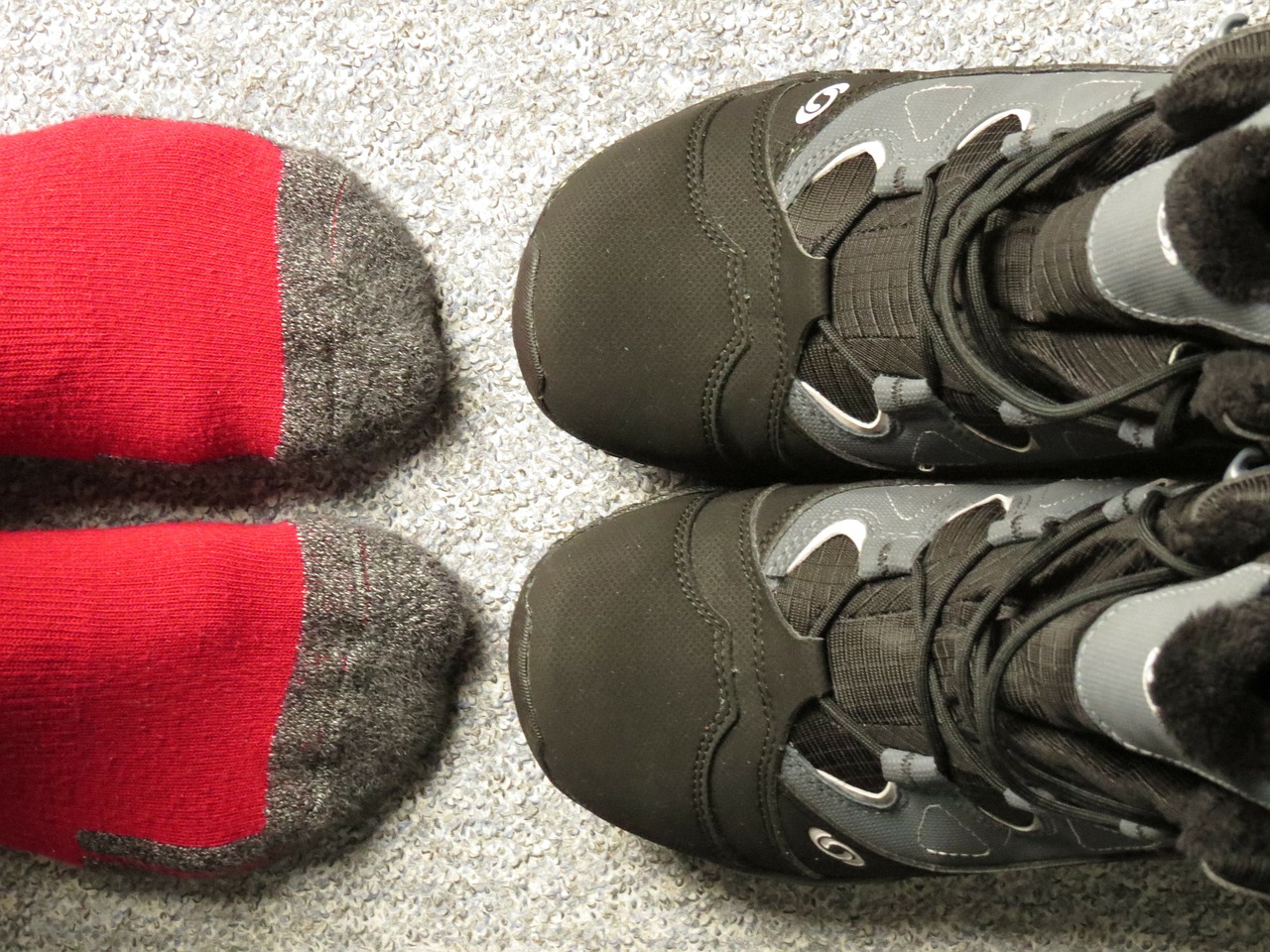 COTTON: THE TRADITIONAL CHOICE
Many of us grew up wearing cotton socks for sports, relaxation and dress occasions. They're generally lighter and may feel cooler than socks made with synthetic fibers. One thing to remember, however, is that cotton socks absorb moisture. This can be good – but the downside is that cotton can also become wet and saturated, creating the perfect environment for bacteria to grow. Cotton socks and tights also retain more heat than other types of socks, which can make you sweat more, soaking your socks faster.
SYNTHETIC FIBERS FOR STYLE AND SPORTS
Synthetic socks are made of nylon, polyester and other man-made materials that don't allow sweat to disperse. They are generally thinner than socks made of natural fibers such as cotton, and they don't fully absorb sweat, so your feet may stay wet. However, the socks themselves will dry faster than cotton and other materials.
Polyester socks are the ideal synthetic sock choice for athletes who need dry feet, since polyester is the most absorbent synthetic material. Tights and other full-body hosiery are most often made from polyester, nylon, spandex and other materials and will also stay drier than cotton tights.
WOOL FOR WARMTH, COOLING AND BREATHABILITY
Wool socks are among some of the best socks for hard-working feet because they absorb moisture efficiently. Unlike cotton, wool absorbs moisture within the fiber itself. This allows for greater moisture distribution throughout the sock, preventing feet from getting and staying wet inside shoes or boots.
Wool socks are often thicker than cotton socks, but because of wool's unique fiber structure, feet will have more breathing room. This cools feet down when they're warm and warms them when they're cold – a real advantage for hikers and other athletes.
BAMBOO: THE BEST FOR SENSITIVE FEET
Bamboo fiber socks are an environmentally friendly option that is ideal for individuals with diabetes, allergies and sensitive skin. Bamboo regulates temperature well, so it keeps feet warm in winter and cool in summer. Bamboo socks are nearly 4 times more absorbent than wool socks, which helps reduce odor and promote foot health by controlling moisture and bacterial growth.
LOOK FOR THESE FEATURES WHEN YOU BUY SOCKS
Arch reinforcements. Many brands of socks offer a tight-fitting, reinforced weave in the arch to provide extra support. This is great for people with high arches, flat feet or regular arches who simply need extra stability. Proper arch support prevents injuries, plantar fasciitis and other causes of foot pain.
Padding. Your feet take a beating from constant use. Some socks provide extra padding on the balls of the feet as well as the heel to cushion each step. The cushioning is created by adding a denser, more concentrated weave in the target areas. Padded socks are ideal for people who run or hike outdoors or older individuals who have sensitive soles.
Fit and breathability. Sock sizes are generally listed on packages, or on special size charts if you're buying online. Finding the right fit and breathability are important for long-term comfort and foot health. Make sure the toe and heel length correctly fit your feet without bunching over your toes or pulling too tight. If your socks are too tight, your feet will have difficulty breathing, which means greater bacterial growth that will cause foot odor and promote infection. The right socks and tights will fit comfortably with or without shoes on.
QUESTIONS ABOUT FOOTWEAR AND FOOT HEALTH? TALK WITH DR. WACHTEL
As a seasoned podiatrist treating hundreds in the Lansdale area, Dr. Jeffrey Wachtel is your best resource when it comes to protecting your feet. He can answer your questions about foot pain and other symptoms, the right footwear for your needs and best way to deal with potential foot problems.
Call our Lansdale office now to schedule a convenient appointment with Dr. Wachtel.
Source