Whether you love or hate winter, many of us spend time outdoors in cold, even frigid weather. Some of us will be skiing, skating, sledding, or running. Many of us will likely be shoveling out from underneath snow and ice. If you have children, you may be outdoors watching them play or playing with them.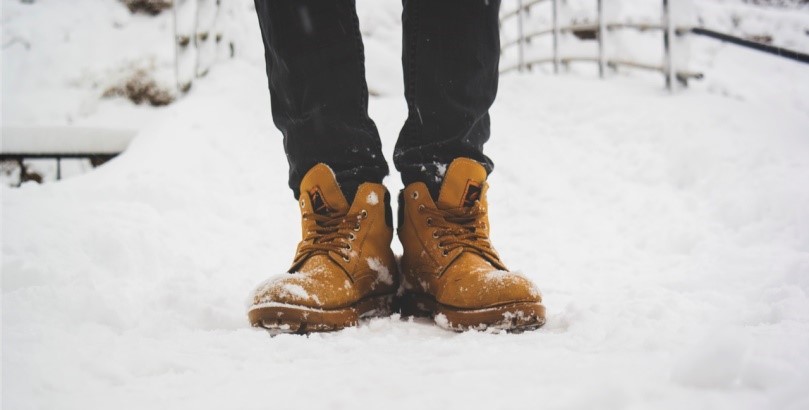 Whatever your reasons for being outside, we all face the danger of cold, wet feet. If you have heavy, winterized boots, you have a better chance of staying warm and dry. But for anyone outside long enough, it is impossible to escape the relentless cold.
A major danger for anyone who is outdoors for extended periods, both children and adults, is frostbite.
What is Frostbite?
Frostbite is an injury caused by cold. As the mercury drops to freezing and below, blood vessels near the skin react by constricting, trying to maintain circulation and warmth at your body's core. Such constriction can eventually lead to tissue damage, which tends to affect your extremities first, especially toes. Wet socks and boots accelerate this condition.
There are several stages of frostbite. Toes will first become red and painful, which is serious, but not dangerous. If, however, frostbite continues, your skin may blister, which is dangerous. If such freezing persists in the skin around your toes, it can lead to necrosis or skin death.
Some of the most common signs of frostbite are:
Toes that appear discolored and may feel hard.
When squeezed, the color in toes may take longer than usual to return.
Blisters develop, along with swelling and more discoloration in toes.
There is no special temperature at which you are more prone to frostbite. It depends not only on the temperature, but on clothing and exposure. Any medical conditions that may affect circulation, such as diabetes, may also aggravate the condition.
Frostbite Treatment and Prevention
Treating frostbite quickly is important for avoiding injury. The first step is to expose toes to warmth, by submerging them in warm or hot water. If blistering has occurred, those blisters should be treated by deriding or draining, with all the dead skin removed. You can also apply topical burn treatments (such as silvadene) to the affected area. That area should be monitored carefully to see if any further treatment is warranted.
Since prevention is always the best strategy, make sure that you carefully plan for your outside trips, minimizing extended exposure in very cold weather. If feet get wet, be sure to change or get out of damp socks and boots. Anyone with a circulation condition should be even more cautious, prepared to check his or her feet more often, and change footwear as often as needed.
If you are concerned that you may have frostbite, I suggest you schedule an appointment with your Lansdale foot doctor as quickly as possible.
Source
Affiliated Foot and Ankle Center