Corns and bunions are foot issues that many of us face. If not treated properly, they can cause significant foot pain and loss of mobility. Here's what you need to know about these common foot ailments and how to care for them.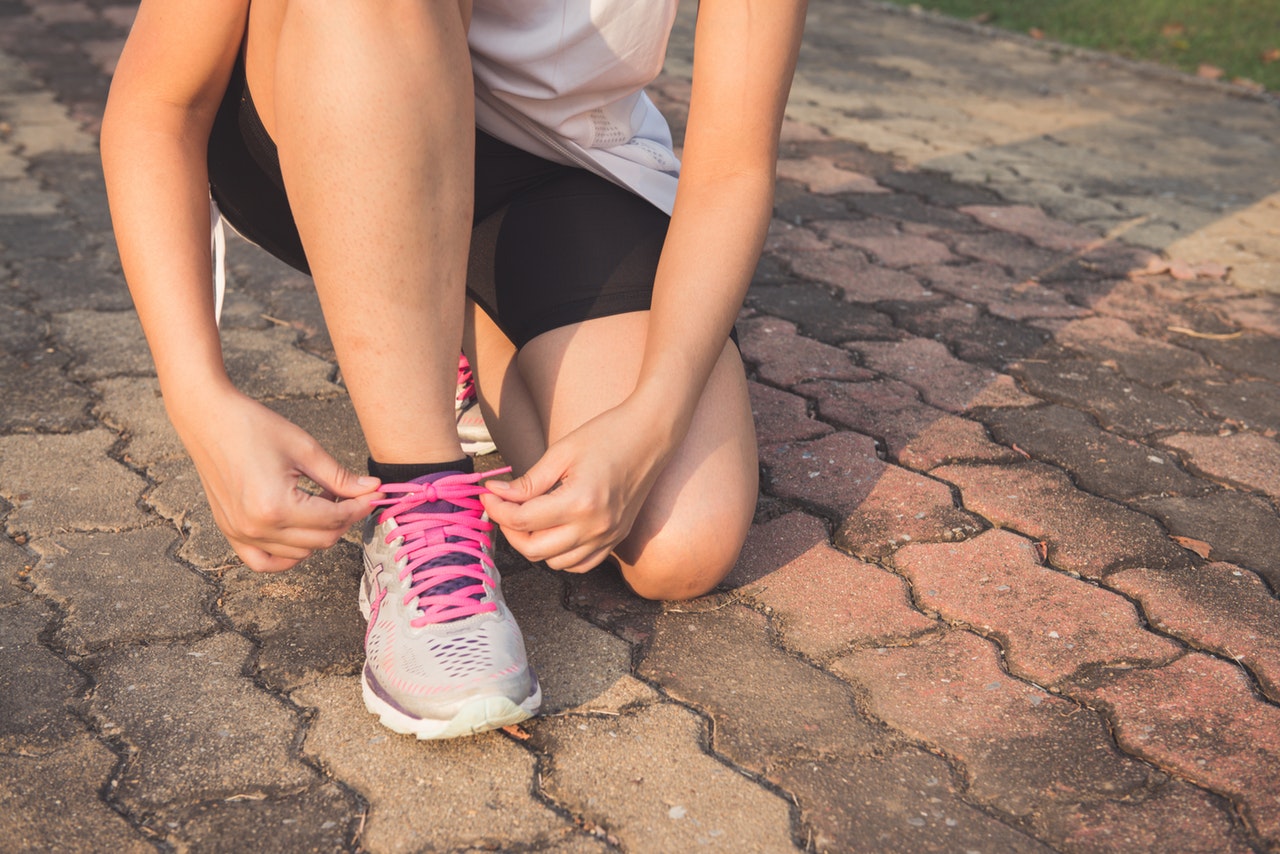 WHAT'S THE DIFFERENCE BETWEEN A CORN AND A BUNION?
A corn is a skin growth that usually forms on a bony portion of the foot in response to pressure or friction. We tend to get them on the tops of toes near the knuckles, and sometimes between toes. Corns can form wherever there is unusual pressure, such as a bone pushing against a poorly fitting shoe. The term "corn" is sometimes used interchangeably with "callus". They're both caused by the same thing – pressure – but corns tend to be smaller, rounder and deeper, where a callus is broad and may cover a large area.
A bunion is an enlarged, bony bump near the big toe at the joint where the toe attaches to the foot. A bunion often protrudes out to the side of the foot, but sometimes it protrudes upward.
WHAT MAKES CORNS AND BUNIONS FORM?
A corn is the skin's response to friction, typically from shoes rubbing against the bones of the feet or toes.
A bunion forms when the first metatarsal bone – the long bone in the big toe – moves outward from the foot, causing a large bump to appear. The big toe usually bends in, pointing toward the smaller toes. Bunions can be caused by a combination of things. Heredity, tight shoes, degenerative joint disease, systemic diseases like diabetes or rheumatoid arthritis and injuries can all play a part.
CAN CORNS BE TREATED AT HOME?
Corn treatment involves the paring away of excess dead skin, relieving the pressure and creating temporary relief.
At home, you can use a pumice stone to buff away excess skin or an acid product to dissolve it. There can be problems with these remedies, though. If you get too aggressive with the pumice stone and remove too much skin, your body may generate even tougher skin to replace it! It's also possible to injure your foot, leading to a dangerous infection. Keep in mind, also, that acid products dissolve healthy skin right along with the thick skin you're trying to remove. It can be difficult to control their effects.
Since your corns may have resulted from several factors, it's best to see a foot doctor who can determine the cause and help you put together a plan to prevent further issues down the road.
HOW ARE BUNIONS TREATED?
Bunions are a serious problem that your foot doctor should definitely diagnose and treat. See your podiatrist if you have one or more of these issues:
Foot pain that persists most of the time, no matter what shoes you wear
Difficulty getting your foot into conventional footwear
Open wounds on or near bunions
Major health conditions such as diabetes, poor circulation or rheumatoid arthritis that can elevate the risk of serious foot problems.
Bunions can be treated surgically or non-surgically. In some cases, a change of shoes is all that's needed. Custom shoe inserts, or orthotics, are often used, along with physical therapy, corticosteroid injections, and topical or oral pain relievers.
Surgical treatment is reserved for those times when simpler treatments don't work. Surgery generally consists of cutting and moving the bone behind the big toe through one or two skin incisions and repositioning the toe so that it's straight again. This may involve the use of wires, screws or other hardware to hold the bone in place while it heals.
CAN CORNS AND BUNIONS COME BACK AFTER TREATMENT?
Corns will often reoccur after paring or shaving, especially if the original cause hasn't been addressed. However, if your foot doctor has helped you figure out what caused them in the first place, a few simple steps can prevent them from coming back.
Bunions rarely return after surgery if the pressures that caused them in the first place have been addressed. Your podiatrist can help you put together a post-surgical plan to prevent the return of bunions. This may include over-the-counter or custom shoe inserts (orthotics) or simply a style or brand of shoes that fits with greater precision and comfort.
FOR EXPERT HELP WITH FOOT PAIN, CALL DR. WACHTEL
Corns, bunions and other foot issues can create constant discomfort that gets in the way of a healthy, active lifestyle.  As a specialist in foot pain prevention and diabetic foot care, Dr. Jeffrey Wachtel can show you how to deal with everyday issues to keep feet healthy and comfortable year-round.
Call our Lansdale office today for a personalized consultation with Dr. Wachtel.
Source