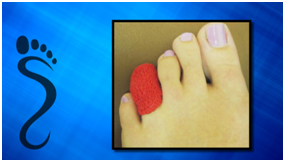 A new charity project formed by six Georgia teenagers is equipping Georgia's homeless population with shower shoes. Flip Flop Drop, their culminated effort, is in particular assisting Savannah, Georgia's Inner City Night Shelter."As simple as it is, it's just not in the budget," says ICNS Executive Director Yvonne Pryor. "You don't want to just go behind anyone with your bare feet—you'll get athlete's foot." More than 3,200 pairs of shower shoes have been provided for Savannah's homeless thanks to the project.
"Every night, you have individuals after individuals taking a shower," says Brian Heckmann, an ICNS resident. "Walking in there barefoot is kind of a little disgusting."
Athlete's foot prevention can begin with something as simple as shower shoes. To learn more about other methods of prevention, consult with Dr. Brian Koludrovich D.P.M. of Marymount Podiatry. Dr. Koludrovichwill answer any of your foot- and ankle-related questions.
Athlete's Foot: The Sole Story
If you suffer from itching, burning, dry, and flaking feet, this may be a sign of athlete's foot. Athlete's foot, also known as tineapedis, can be extremely contagious, and it often infects shower floors, gyms, socks and shoes, and anywhere else feet may come in contact with. It is commonly found in public changing areas and bathrooms, dormitory style living quarters, around locker rooms and public swimming pools. This condition can also be prevalent in "commons" areas in prisons and residential care facilities.
Solutions to Combat Athlete's Foot
– Hydrate your feet by using lotion
– Exfoliate
– Buff off nails
– Use of anti-fungal product
– Examine feet and visit your doctor if any suspicious blisters or cuts are present.
What is Tinea?
– Athlete's foot is often caused by the same fungus that causes ringworm (tinea).
– Tinea can invade other parts of the body as well, if the proper thriving conditions for it are met.
– Tinea thrives in mostly dark, warm and moist environments.
– Although many people never experience athlete's foot, around 70% of the population may suffer from tinea at some point.
For more information about Athlete's Foot, follow the link below.
If you have any questions, please contact our office located in Garfield Heights, OH. We offer the newest diagnostic and treatment technologies for all your foot and ankle needs.
Read more about Athlete's Foot