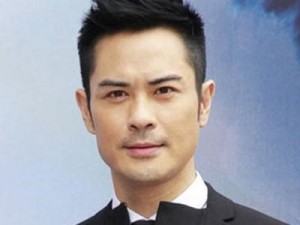 Malaysian actor Kevin Cheng has been forced to delay the filming of his action scenes for the new TVB series Eye in the Sky. The cause of the matter lies in Cheng's torn leg ligament, which the actor received after several filming accidents. "My foot would swell like a watermelon whenever I overexerted myself. The doctors said that I will have to go on rehab for two months to heal," said Cheng.
Cheng is no stranger to leg injuries. The actor sprained a foot in 2005 during filming for Under the Canopy of Love and tore some ligaments and twisted a knee shooting scenes for Last One Standing in 2007. In 2012, Cheng injured his neck and back while filming Ip Man.
While working on your feet will most certainly keep you active, great care must be taken to prevent overexertion. If you are suffering from any foot or ankle problems, consult with podiatrist Dr. Jeff Wachtel, D.P.M., of Wachtel Family Foot Care. Dr. Wachtel can treat your podiatric injuries.
Working on Your Feet
Standing on your feet for long periods of time can cause stress and pain in your feet. Your whole body may experience change in terms of posture, back pain, bunions, callouses and or plantar warts. There are ways to avoid these conditions with proper foot care, smart choices and correct posture.
Positive Changes
Negative heeled shoe – choosing this shoe places the heel slightly lower than the ball of the foot. These are great for overall foot health. Find shoes that fit you correctly.
Go barefoot – our feet were not designed to be enclosed for hours, or all day. Allow yourself to expose your feet.
Eliminate Pain
Foot Exercises – performing simple exercises, incorporating yoga and stretches is beneficial. This will allow increased blood flow to the area and muscles of the foot.
Achilles tendon – stretching the foot out flat on the floor, will relax the calf muscles and tendon. These exercises can be performed almost anywhere. Make sure you add these exercises to your daily regimen.
Keep your feet healthy and your body will thank you for it.
If you have any questions, please contact our office, located in Lansdale, PA. We offer the newest diagnostic and treatment technologies for all your foot care needs.
Read more about Working on Your Feet