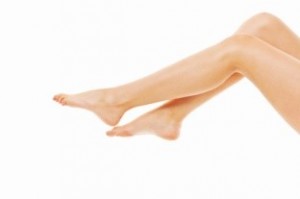 Summertime is reputably the season in which podiatrists have an influx of patients in their offices with flip-flop related injuries. Flip-flops often cause accidents and injuries due to their lack of stability and arch support, which can cause wearers to trip and fall. Fractured toes, broken toenails, tendonitis, and cracked heels are just a few of the various injuries patients can sustain. Many people do not realize that dry skin on the heels can worsen after wearing flip-flops, as the skin can tear and create fissures.
Wearing flip-flops for a long period of time can be harmful for the feet. To learn more, speak to Dr. Jeff Wachtel, D.P.M., of Wachtel Family Foot Care. Dr. Wachtel will assist you with all of your foot and ankle needs.
Flip-Flops and Feet
When the weather starts warming up, people enjoy wearing flip-flops. Flip-flops are comfortable, stylish, and easy to slip on and off, perfect for any summer beach goer. However, these shoes can cause harm to the feet.
How Can Flip-Flops Affect Me Long-Term?
Ankle problems
Hip problems
Lower back problems
Pain in the balls of the feet
Problems with foot arches
Changes in the way you walk
Are there injuries associated with flip-flops?
Yes. Since flip-flops are relatively weak and do not provide the same amount of support as sneakers, people who wear flip-flops are more susceptible to injuries. On top of that, the open nature of the shoe makes your feet more prone to other problems, such as cuts and even infections. Common injuries and ailments include:
Sprained ankles
Blisters
Infections
Cuts and Scrapes
If you have any questions, please contact our office located in Lansdale, PA. We offer the newest diagnostic and treatment technologies for all your foot ankle injuries.
Read more about Flip-Flops and Your Feet