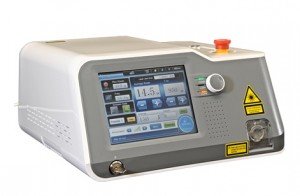 When you think of laser therapy you are probably thinking of something out of Star Wars but laser therapy is an excellent treatment option for foot and ankle disorders.
Wachtel Family Foot Care now offers Laser Therapy for the treatment of many acute and chronic conditions including:
· Plantar Fasciitis
· Achilles Tendonitis
· Sports Injuries
· Sprains/Strains
· Inflammation
· Neuromas
· Neuropathy
· Wounds (adjunctive treatment)
· Post-Surgical Inflammation
Why Laser Therapy?
Laser therapy speeds up tissue healing and growth. This therapy decreases inflammation, decreases pain, improves vascular activity, and accelerates tissue repair and cell growth. Laser therapy is a safe, comfortable treatment option as most patients experience no side effects with it.
Contact Wachtel Family Foot Care today for an appointment to discuss if this treatment option is right for you!
Patient Testimonial
"I am a diabetic who has been suffering from progressive peripheral neuropathy (numbness) despite trying all of the medications offered by my various treating physicians. After 3 treatments of DIOWAVE Laser Therapy, I started to notice a tingling sensation in my feet and within 6 treatments I had 50% of my sensation back and no longer needed to walk with a cane."