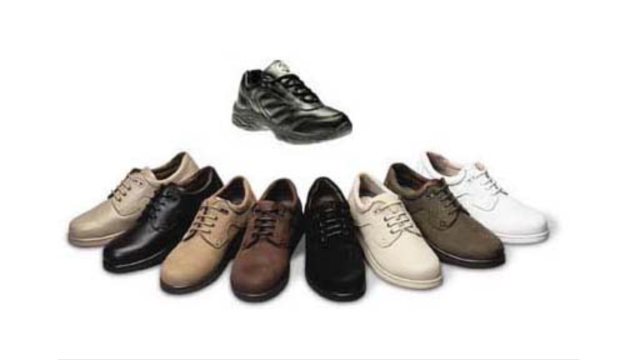 For shoe retailer Stuart Weitzman, manufacturing shoes in size 12 is not a rarity. In the past, the average shoe size for the retailer was size 7. Now, however, the new average has become size 8. With the rapid growth of foot size over recent years, the making of shoes in larger and larger sizes has grown as well.
Since the 1970s, the average shoe size has gone up two sizes. As foot size rapidly increases, the need for shoppers to constantly measure their shoe size in store becomes more and more necessary. Simply selecting the same shoe size each purchase will not always guarantee the best fit for your feet. Shoe shopping is also best done later in the day; during this time, your feet are at their largest.
The prevention of foot conditions begins with wearing the proper shoe size. Consult with podiatrist Dr. Jeff Wachtel, D.P.M., of Wachtel Family Foot Care. Dr. Wachtel will provide you with quality foot and ankle treatment.
Getting the Right Shoe Size: How To Keep Your Feet Happy
Are your shoes the right size? Many people are walking around with ill-fitting shoes. Picking the right shoe size is not rocket science, but there are a few things to remember when selecting your next pair.
Make sure your toes are not cramped
Be able to wiggle your toes
There should be one inch between your toes and the shoe's tip
Most shoe stores and department stores have rulers for measuring your feet, and these can give you an exact size. Be sure to measure with your shoe on. Measuring your foot will give you a different size than your shoe. If you do measure your foot size, you will need to add 1-2 inches to get the proper sizing.
If your shoes are not properly sized, you can experience:
foot pain
 knee pain
 blisters
swelling
Don't assume that you will always wear the same size in a shoe. Often manufacturers size shoes differently.
For more information about Getting the Right Shoe Size, follow the link below.
If you have any questions, please contact our office located in Lansdale, PA. We offer the newest diagnostic and treatment technologies for all your foot ankle injuries.
Read more about Getting the Right Shoe Size