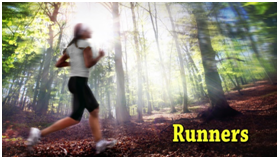 Selecting the right running shoe for your foot type can be a daunting task when faced with rows upon rows of brightly colored sneakers. Ultimately picking the right pair, however, comes down to three keys: knowing yourself, understanding a good fit, and finding the right offset. Knowing yourself involves knowing whether you want a softer, cushioned run versus something firmer and responsive.
hose who excessively pronate may require more stability. Understanding a good fit involves getting the correct length, width, and volume of a shoe. Shoes should fit snug in the heel and mid-foot.
Finding the right offset involves finding the most comfortable height difference between a shoe's heel and forefoot. According to recent studies, a lower offset can improve running posture and advocate a better form.
If you are a runner, wearing the right running shoe is essential. For more information, see Dr. Jeff Wachtel, D.P.M., of Wachtel Family Foot Care. Dr. Wachtel can assess your foot and ankle needs.
Choosing the Right Running Shoe for Your Foot Type
To increase performance and avoid the risk of injury, it is important to choose the right running shoe based on your foot type. The general design of running shoes revolves around pronation, which is how the ankle rolls from outside to inside when the foot strikes the ground.
Neutral runners are able to choose from a wide variety of shoes, including minimalist shoes or even go barefoot
Runners who overpronate, or experience an over-abundance of ankle rolling, should choose shoes that provide extra motion control and stability
Runners who underpronate, or supinate, have feet that have high arches and lack flexibility, preventing shock absorption. They require shoes with more flexibility and cushion
If you have any questions, please contact our office located in Lansdale, PA. We offer the newest diagnostic and treatment technologies for all your foot ankle injuries.