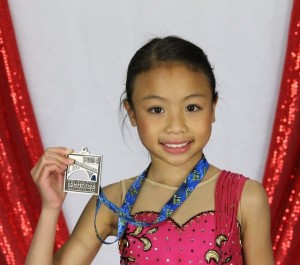 14-year-old Presley Chandler isn't just a normal teenager. She's also practically a professional figure skater, and has been training for the past 10 years. Presley goes to skating classes for at least six hours a week, and piles on additional practice on her own.
All this training has taken a few tolls on her body. Last year doctors located two stress fractures in her right foot, forcing her to take time off from practice to recover. Presley is fine now, although she still sees doctors about the health of her feet routinely. Her goal is to eventually skate at Nationals.
Stress fractures of the foot and ankle usually hurt a lot, but treatment is often accessible. If you are seeking care for a stress fracture, visit a podiatrist like Dr. Jeff Wachtel of Wachtel Family Foot Care. Dr. Wachtel can determine the extent of your injury and help you decide how to proceed.
Dealing with Stress Fractures of the Foot and Ankle
Stress Fractures occur on the foot and ankle when muscles in these areas weaken from too much or too little use.  Then the feet and ankles lose support when walking or running from the impact of the ground. Since there is no protection the bones receive the full impact of each step. The stress on the feet causes cracks to form in the bones, thus called stress fractures.
What are Stress Fractures?
Common among individuals whose daily activities cause great impact on the feet and ankles. Stress factors are most common among:
-runners
-people affected with Osteoporosis
-play tennis or basketball
-gymnastics
-high impact workouts
Symptoms
Pain from the fractures occur in the area of the fractures, and can be constant or intermittent. It will often cause sharp or dull pain with swelling and tenderness. Engaging in any kind of activity which involves in high impact will aggravate pain.
Treatment
The individual and the degree of injury depend on the fracture of the foot. Some fractures heal very fast while others take a long times and one would need crutches. If symptoms persist see an orthopedic specialist right away.
For more information about Stress Fractures, follow the link below.
If you have any questions, feel free to contact our office in Lansdale, PA. We offer the latest in diagnostic and treatment technologies to give you the best care options available.
Read more about Stress Fractures.