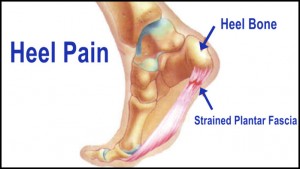 According to Web Pro News, stem cell therapy now has a new use: treating plantar fasciitis. Plantar fasciitis affects a large portion of the U.S. population, and current types of medicine are very slow.
Stem cell therapy could solve this problem by using injections made of amniotic and fat-derived materials and adult bone marrow to treat the root of the problem quickly and effectively. Many doctors across the country are embracing this new type of treatment, which could be the key to curing plantar fasciitis in many patients.
Poor treatment of the heel and foot leads to plantar fasciitis in many individuals. However, this injury can be avoided by learning about foot health from a podiatrist like Dr. Jeff Wachtel of Wachtel Family Foot Care. Dr. Watchel can teach you about the symptoms of plantar fasciitis and what you can do to avoid contracting it.
What is Plantar Fasciitis?
Plantar fasciitis refers to heel and arch pain caused by an inflammation of the connective tissues on the bottom of the foot.
What Causes Plantar Fasciitis?
Ill-fitting shoes
Weight change
Excessive running
Non-supportive shoes
Overpronation
How Can It Be Treated?
Conservative measures – anti-inflammatories, ice packs, stretching exercises, physical therapy, orthotic devices.
Shockwave therapy – sends sound waves to the areas where pain is experience.  Requires multiple sessions.  This is used for very persistent cases of plantar fasciitis.
Ultrasound-guided technique with steroid injections into the plantar fascia.  This is from a relatively new and small study, but was shown to be effective in most cases treated.
New Studies on Treatment
According to groundbreaking treatment option studies, Luca M. Sconfienza, M.D. says that ultrasound with steroid injections was effective in over 95% of cases that involve plantar fasciitis. This process involves anesthesia and is a single process, out-patient treatment that was discovered to be highly effective. Luca M. Sconfienza M.D. presented her study at an annual meeting for the Radiological Society of North America (RSNA). Be sure to speak with your podiatrist about different methods that can be used, as well as finding out what treatment options they offer.
If you have any questions, feel free to contact our office in Lansdale, PA. We offer the latest in diagnostic and treatment technologies for any foot and ankle complications you might have.
Read more about Plantar Fasciitis.