When warm weather finally arrives, we all want to slip into a pair of stylish new kicks. But spring and summer shoes often mean serious foot pain from blisters, which are all the more likely in this strappy, sock-free season.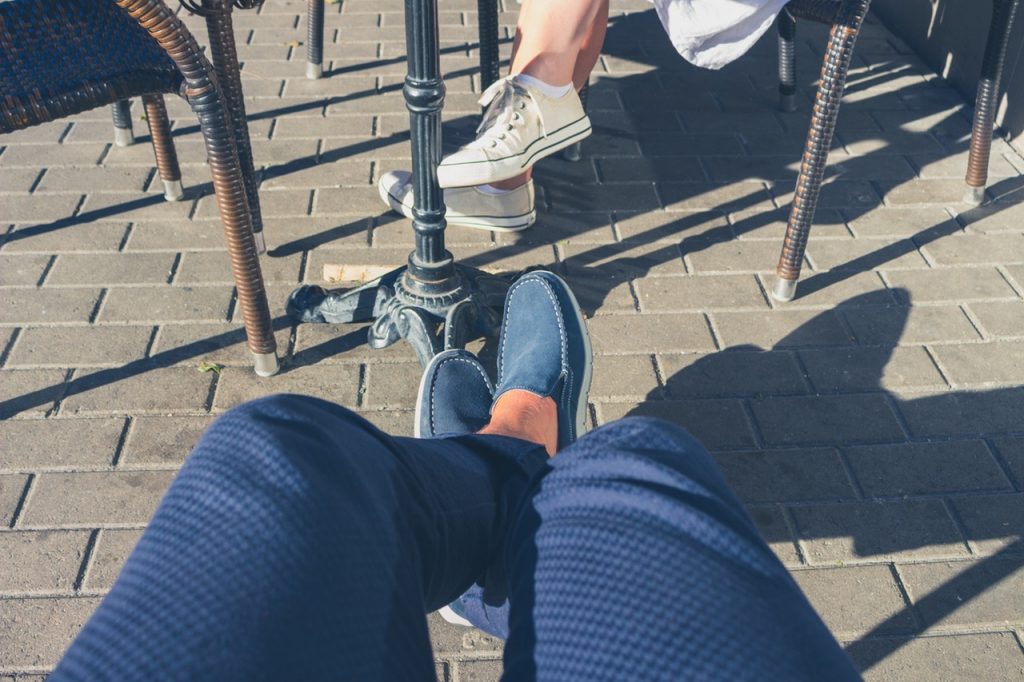 To avoid those painful, bubbly abrasions, we need to understand how they're formed, according to InStyle magazine.
Friction between the shoe and your foot is the chief cause of blisters. Excess pressure from tight, new shoes makes the situation worse – and can lead not only to blisters but calluses and corns, too.
Avoid friction with the right fit
The best way to avoid friction? Insist on an ideal fit. This means when the width of your foot matches the size of the insole perfectly. When there's extra room, especially between the heel and the back of the shoe, rubbing and chafing are inevitable.
Since nothing in life or fashion is truly perfect, you may need to add a gel pad that adheres to the insole under the ball of your foot. This can make a well-fitting shoe even more comfortable and prevent any rubbing that can lead to painful abrasions.
Loose shoes are a problem – but so are overly tight ones, say foot pain experts. New shoes can be broken in by wearing them with socks at home. You can also use a spray-stretch product to help soften the shoe's upper and relieve pressure during those first few wearings. Since leather and other natural materials offer maximum breathability, select shoes made from these materials whenever you can.
Pro tip: shop for shoes in evening hours
The best time to prevent blisters and other forms of foot damage is when you're still in the store. If it rubs when you try it on, skip that style. One tip is to shop for shoes in the evening, when feet are slightly swollen from walking and standing all day. This is when you'll be able to gauge the best 24/7 fit.
And remember: if the shoe really doesn't fit, don't buy it.
What if you're already suffering from blisters? Don't reach for ordinary bandages. The best barrier to protect the affected area is moleskin, a soft, adhesive-backed material that can be custom-cut to fit the spot where it hurts.
Leading foot doctor Dr. Jeffrey Wachtel cares for patients throughout the Lansdale area – and he understands that when it comes to caring for feet, the little things are the big things. Minor aches and pains today can become bigger problems that may require extensive treatment, even foot surgery, if not cared for in time.
Dr. Wachtel encourages you to take great care of your feet every day. Questions about bunions, corns, ingrown toenails and other issues? Please call our Lansdale office today and we'll be happy to help.
Source
InStyle Magazine