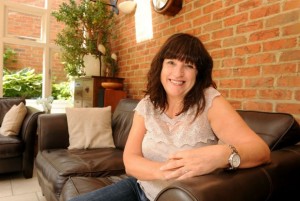 Wendy Desbrow, 60, a nurse from Bruntingthorpe, starting feeling pain in her foot one day while she was doing repair work on her house. As time went on the pain grew intense, eventually becoming so agonizing that it gave her trouble with activities like driving and walking.
Desbrow tried to get help from several doctors, but nothing seemed to work. After she had dealt with the pain for about four years a specialist finally diagnosed her with Morton's neuroma, a fairly common nerve condition. She had surgery a short time later and is now fully recovered.
Morton's neuroma is a painful condition that can make practically any activity involving the feet unbearable. If you think you might have this nerve complication, consult with podiatrist Dr. Jeff Wachtel, D.P.M., of Wachtel Family Foot Care. Dr. Wachtel will identify whether or not it's a neuroma that's causing you discomfort and help you decide if an operation would be the appropriate next step.
Morton's Neuroma
Morton's neuroma is a painful foot condition that commonly affects the areas between the third and fourth toe and the ball of the foot, although other areas of the foot are also susceptible to this condition. Morton's neuroma is caused by an inflamed nerve in the foot that is being squeezed and aggravated by surrounding bones. Women are more likely than men to have an occurrence of this foot condition. When a person has Morton's neuroma, it can feel as if they are walking on stones or marbles.
What Increases the Chances of having Morton's Neuroma?
-Ill-fitting high heels or shoes that add pressure to the toe or foot area.
-Jogging, running and any sports that involve constant impact to the foot area.
-Flat feet, bunions, and any other foot deformity may put you at a higher risk for developing Morton's neuroma.
If you suspect that you may have this condition, you should visit your podiatrist. A podiatrist will first conduct a thorough physical examination to check for palpable masses between the bones of the foot. The podiatrist will also apply pressure to the foot or toe area to replicate the pain a person experiences when active.
If you have any questions feel free to contact our office, located in Lansdale, PA. We offer the latest in diagnostic and treatment technology to meet your needs.
Read more about Morton's Neuroma