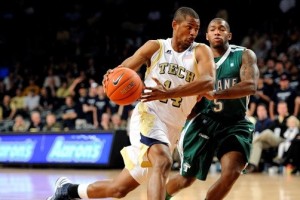 Georgia Tech forward Jason Morris was finally able to return to the Jackets' roster during their recent game against Kennesaw State. He was only able to play for four minutes, but after missing the first ten games due to a foot surgery, he was still invigorated.
The stress fracture that caused Morris to need the surgery was one of three total foot injuries he's gotten since joining the team. "These last few years have been tough," he said. "So just being out there alone is a start, now it's time to contribute and step up."
Returning to sports after recovering from a foot or ankle injury is no joke. If you need help getting back into sports, contact a podiatrist like Dr. Jeff Wachtel of Wachtel Family Foot Care. Dr. Watchel can check how your recovery is progressing and will help you finish the transition at your own pace.
Getting Back into Sports after Foot and Ankle Injuries
While one of the most common injuries among athletes may be a sprained ankle, there are still many other types of injuries that plague athletes in any sport. But for less severe foot and ankle injuries, it is recommended by physical therapists and sports medicine doctors that athletes use the R.I.C.E. method to help alleviate pain and to speed up the healing process.
The acronym R.I.C.E. stands for rest, ice, compression, and elevation. These four steps help in the healing process, not only to reduce pain, swelling, and inflammation, but also to improve overall health of the affected area, allowing you to get back on to your feet again. Although resting is usually the key to all healing, it is necessary to see a doctor to ensure treatment for any other problems that may not be obvious to you right away.
It is best for injured athletes to allow themselves time to heal. Some athletes need hours of re-training, exercise, check-ups with their physical therapist, and other remedies. But with the right attitude and motivation, it is not hard to get back into sports after foot and ankle injuries.
If you have any questions, feel free to contact our office in Lansdale, PA. We offer the latest in diagnostic and treatment technologies for any foot and ankle complications you might have.
Read more about Getting Back into Sports after Foot and Ankle Injuries.