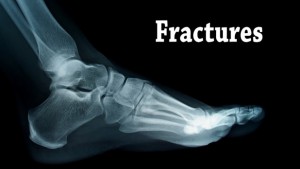 Jordan Henderson of Liverpool has recently broken his right foot during training. The midfielder had just returned to training after receiving treatment for a heel injury in the United States. This new injury will keep Henderson out for up to eight weeks, according to Press Association Sport. If he remains out, he will miss important matches against Everton on October 5th and Chelsea on October 31st. If he aims to participate in the match with Manchester City on November 21st, Henderson will have to recover as quickly as possible.
A broken foot requires immediate medical attention and treatment to prevent exacerbation. If you are seeking treatment for a broken foot, visit Dr. Jeff Wachtel, D.P.M., of Wachtel Family Foot Care. Dr. Wachtel will assess your injury and provide you with quality treatment.
Broken Foot Causes, Symptoms, and Treatment
A broken foot is caused by one of the bones in the foot typically breaking when bended, crushed, or stretched beyond its natural capabilities. Usually the location of the fracture indicates how the break occurred, whether it was through an object, fall, or any other type of injury.
Common Symptoms of Broken Feet:
Bruising
Pain
Redness
Swelling
Blue (foot)
Numbness
Cold
Misshapen
Cuts
Deformities
Those that suspect they have a broken foot shoot seek urgent medical attention where a medical professional could diagnose the severity.
Treatment for broken bones varies depending on the cause, severity and location. Some will require the use of splints, casts or crutches while others could even involve surgery to repair the broken bones. Personal care includes the use of ice and keeping the foot stabilized and elevated.
If you have any questions, please contact our office located in Lansdale, PA. We offer the newest diagnostic and treatment technologies for all your foot ankle injuries.