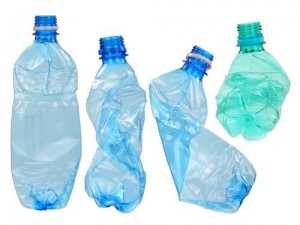 Chemists at IBM and the Institute of Bioengineering and Nanotechnology in Singapore have found a way to use recycled plastic to create nanofibers that fight fungus infections. The scientists used an organic catalyst to make the molecules form together.
"The ability of these molecules to self-assemble into nanofibers is important because unlike discrete molecules, fibers increase the local concentration of cationic charges and compound mass," said Yi Yan Yang, one of the project's head researchers.
The nanotechnology is designed to attack the harmful fungus cells directly, and could be a breakthrough in treating everything from toenail fungus and athlete's foot to more serious conditions.
Toenail fungus can be an irritating and downright unpleasant condition. If you are dealing with a fungal infection in your nails, consult with a podiatrist like Dr. Jeff Wachtel of Wachtel Family Foot Care. Dr. Wachtel can take a look at your toes and help you determine what method would be best for getting them healthy again.
Toenail Fungus Treatment
Toenail fungus is a problem which affects many people and is hard to get rid of. Fortunately, there are several methods to go about treating toenail fungus.
Antibiotics & Treatments 
Lamisil – is the most commonly effective treatment for toenail fungus. It is available as an antibiotic Terbinafine tablet and cream. Terbinafine is a chemical component which kills fungal growth on the body.  Applying regular doses will gradually kill the fungal growth. It is important to keep the area clean and air free.
Talcum powder – applying powder on the feet and shoes helps keep the feet free of moisture and sweat.
Sandals or open toed shoes – wearing these will allow air movement and help keep feet dry. They also expose your feet to light, which fungus cannot tolerate. Socks with moisture wicking material also help as well
Alternative Treatments
Those who are skeptical or unsure of using Lamisil containing terbinafine may consider the following:
– Alcohol, tea tree oil, hydrogen peroxide, or Vicks VapoRub will help as well.
Soaking your feet into a gentle bleach solution could help as well. Podiatrists usually suggest vinegar and Listerine as a soaking solution.
There are also topical products available.
For more information about Toenail Fungus, follow the link below.
If you have any questions, feel free to contact our office in Lansdale, PA. We offer the latest in diagnostic and treatment technologies for any foot and ankle complications you might have.
Read more about Toenail Fungus.