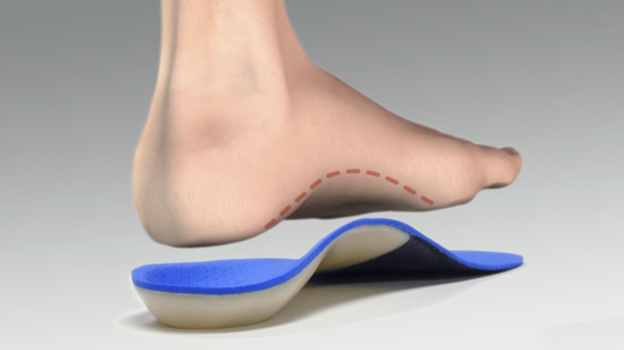 Flip-flops were the cause of Viennese tourist Maria Schneider's troubles when the climber found herself stuck on a peak of the 7,109 foot-high Dobratsch Mountain. Schneider was climbing the peak located near Villach, Austria when she discovered she was stuck. A police helicopter rescue team came to her aid, comprised of eight mountain rescuers and an Alpine policeman. When Schneider was reached, it was found that she was neither dressed warmly nor equipped with appropriate Alpine gear for mountain climbing. After being airlifted off the peak, she was ultimately uninjured in the occurrence.
Physical activities such as mountain climbing require footwear with better support, unlike flip-flops. To learn more about the negative effects of extensive flip-flop-wear, speak to Dr. Jeff Wachtel, D.P.M., of Wachtel Family Foot Care. Dr. Wachtel will answer any of your foot- and ankle-related questions.
Flip-Flops and Feet
When the weather starts warming up, people enjoy wearing flip-flops.  Flip-flops are comfortable, stylish, and easy to slip on and off, perfect for any summer beach goer.  However, these shoes can cause harm to the feet.
How Can Flip-Flops Affect Me Long-Term?
Ankle problems
Hip problems
Lower back problems
Pain in the balls of the feet
Problems with foot arches
Changes in the way you walk
Are there injuries associated with flip-flops?
Yes.  Since flip-flops are relatively weak and do not provide the same amount of support as sneakers, people who wear flip-flops are more susceptible to injuries. On top of that, the open nature of the shoe makes your feet more prone to other problems, such as cuts and even infections.  Common injuries and ailments include:
Sprained ankles
Blisters
Infections
Cuts and Scrapes
I like wearing flip-flops, are there safe alternatives?
When buying flip-flops, try to find ones that have sturdy soles and are made of high quality materials that will support for your feet.  These flip-flops will cost more, but will also last longer as a result.
For more information about Flip Flops, follow the link below.
If you have any questions, please contact our office located in Lansdale, PA. We offer the newest diagnostic and treatment technologies for all your foot ankle injuries.
Read more about Flip Flops and Your Feet