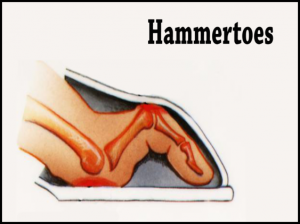 Despite having several of his toes amputated just several weeks prior, Basanta Kumar Singha Roy of Krishnanagar geared up to scale the Neelkanth peak of the Garhwal Himalayas in August. The mountaineer had attempted climbing to the top of Dhaulagiri last year, but failed when conditions proved to be too dangerous and an oxygen canister began to leak. As his friends rushed back to camp to get help, Roy's feet grew numb and he eventually fell unconscious on the mountain. After being rushed to an ICU, several of his toes were amputated, including a hammertoe on his right foot.
Roy has not been perturbed by the incident. "Making a comeback was not that tough, because mountaineering has been a passion all my life and I owe it to my family because of their full support," he stated. Roy climbed Mount Everest in 2010 and Kanchenjunga in 2011.
Hammertoes can become troublesome if they are not properly treated or removed. If you are seeking hammertoe treatment, consult with podiatrist Dr. Jeff Wachtel, D.P.M., of Wachtel Family Foot Care. Dr. Wachtel will attend to all of your foot and ankle concerns and provide you with quality treatment.
Hammertoe
Hammertoe is little-known a painful condition that affects the second, third and fourth toes involving different joints of the toe and foot. Hammertoe can be caused by many other conditions such as RA (rheumatoid arthritis), osteoarthritis, trauma or injuries to your foot, it can be hereditary and it can also be caused by a cerebral vascular accident. If you wear shoes that are too narrow or short for your feet, it may exacerbate any pain you already have.
It is really important to your overall well-being to seek out medical attention at the first signs of foot pain or anything that may hinder your ability to walk in a normal manner. Taking care of your feet is one of the first steps to being able to live a full and healthy life.
If you have any questions, please feel free to contact our office located in Lansdale, PA. We offer the newest diagnostic and treatment technologies for all your foot care needs.
Read more about Hammertoes