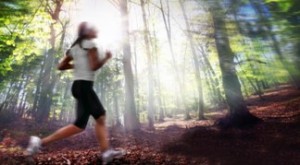 According to David Pearsall, a professor of biomechanics in the kinesiology and physical education department of McGill University, "We're in a muddy area when it comes to choosing shoes."
Jill Barker of the Montreal Gazette seems to agree, writing that runners expend a great deal of time on cushioning and stability—technical features—rather than the mechanics behind proper form.
Heated debates have sprung up between those who believe shoes unnecessary and those who feel the technology in shoes are vital to good running. She states, "Runners are told to rely on perfect mechanics instead of the perfect shoes if they want to reduce injuries."
We have yet to prove conclusively one way or the other, however, what is clear is that careful consideration must be given to choosing a running shoe.
If you are seeking guidance, come see podiatrist Dr. Jeffrey Wachtel of Wachtel Family Foot Care. Dr. Wachtel can help you find a running shoe that works for you and your feet.
Choosing the Right Running Shoes for Your Foot Type
Running is a physical activity although fun, can put a lot of stress on the joints, bones and ligaments of the body. Injury and stress on the foot can be an important factor on which kind of shoe you're wearing. Running shoes should be worn based on your foot type. It is important to find out what fits you based on cushioning, stability and motion.
Determining your type
Speak with a shoe specialist or retail professional to see what your foot type is. They will be able to identify and measure your arch type, stride and gait.
Running Mechanics
When you are running or walking in your shoes, every step determines how your foot is landing. Pronation is the natural rolling of your ankle from outside to inside during foot strike.
Pronation is a correct form of walking or running. It helps absorb shock and store energy from your lower extremities. Neutral runners who pronate correctly do not need specific shoes, since they have stability and control.
For more information, contact one of our offices in Lansdale, PA. We offer the newest diagnostic and treatment technologies for all your foot care needs.
Read more about Choosing the Right Running Shoe for Your Foot Type.